Smoked Mackerel with Panzanella
 (√Dairy, √Fish, √Gluten)
Pan-fried Fillet of Sea Bass with Sauce Vierge and Charred Leeks
(√Dairy, √Fish , √Gluten)
Tart Tatin – Classic French Apple Tart served with Apple Sorbet
 (√Dairy, √Eggs, √Gluten, √Vegetarian, √Vegan)
Plum and Cherry Tomatoes, chopped and mixed with Sun-dried and Oven-dried Tomatoes. 15 minutes before service add Salt, Pepper, Olive Oil and Red Wine Vinegar and mix well. Leave to macerate for 10 minutes. Bake the Bread pieces in the oven for 10 minutes and then pan fry in a lot of Salted Butter. Mix with the Tomato mix 5 minutes before service along with the Basil and mix well. Served with Smoked Mackerel that had been out of the fridge for 30 minutes along with a bit of Basil Oil.
Really pleased with the main. Pan-fried the Sea Bass, finished with Butter and Lemon Juice. Served with Pea Puree, charred Leeks, Pommes Anna/Sauté, Spinach and Sauce Vierge.
This is one of my favourites and if you omit the Butter from the pastry is Vegan. Make Syrup and puree Granny Smith and Bramley Apples. Pass. Cool and churn. Freeze the Sorbet. Make the pastry with Butter, Icing Sugar and Vanilla. Sauté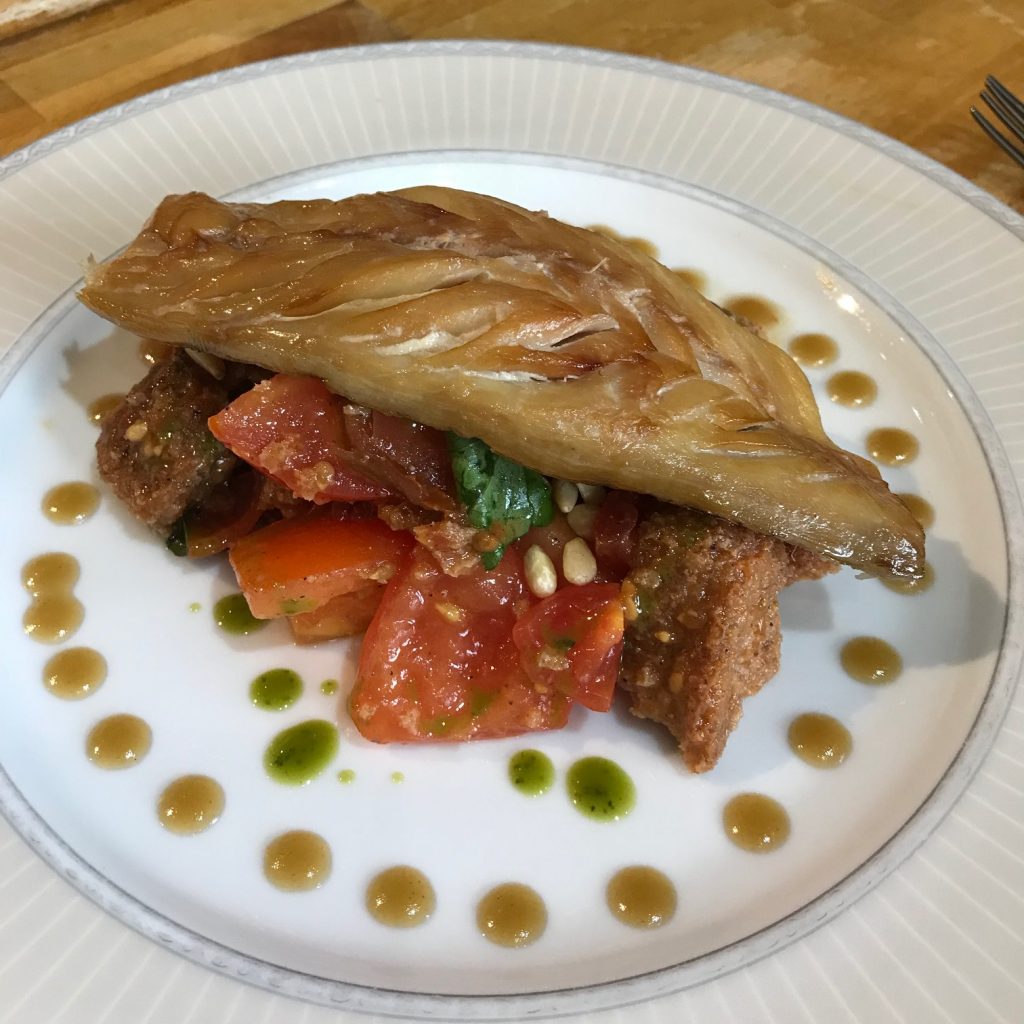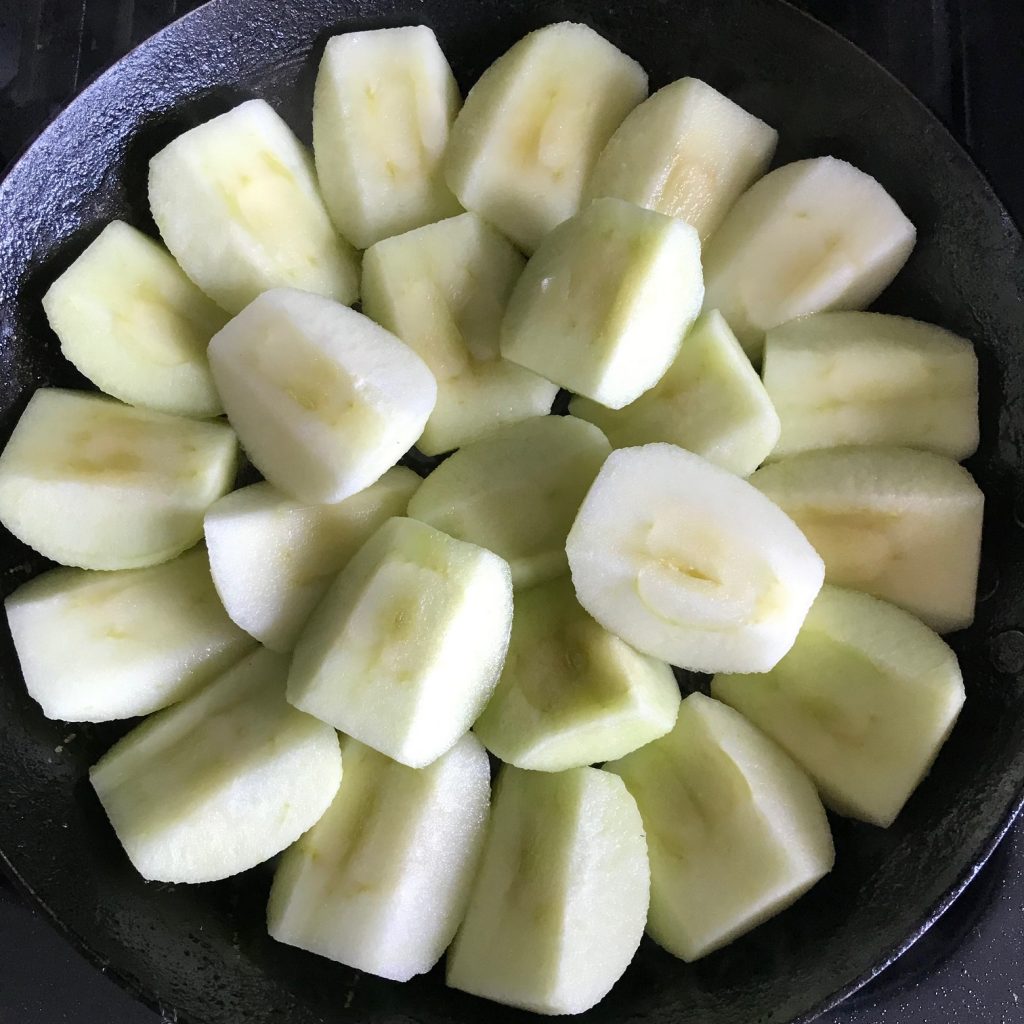 the Granny Smiths in Unsalted Butter and arrange well. Add Dark Brown Sugar and Apple Juice and bring to a rapid boil. Turn down low and allow to caramelise. When suitably reduce remove from the heat, roll out the pastry and cover. Bake well in the oven. Serve with the Sorbet.